I picked up a copy of Medal Of Honor Frontlines for my PS2 last Friday as a recommendation from my buddy Randy. He has the game and says it was the bomb for its time, and quite frankly, I recall playing it a few times when I had my first PS2*.
I played just the opening sequence last night and I really think this game is a true gem. If you ignore the grainy last gen graphics and the somewhat wonky controls, there is a great game to be played. I'm glad I picked it up, and for the low low price of $4.99 how could you go wrong.
If you are a gamer like myself, and are looking for new games to play that don't have to be the latest/greatest, then Medal Of Honor Frontline is a great title in the WW2 genre.
Now, it's no competition for other early titles. For the PS2 specifically I am talking about Metal Gear Solid 2: Sons of Liberty and Metal Gear Solid 3: Snake Eater (my favorite PS2 title).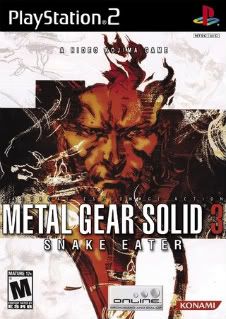 Add Enter the Matrix to the list, throw in any of the Socom titles in fact. Don't foget the original Killzone, which was a far underrated game for its time in my opinion. All of these titles are some of my personal favorites I thought I'd post up for that budget gamer looking for a good time.
Rob