My original Xbox 360 that has developed an over heating issue in the past year had been sitting in my closet in a freakin shoe box doing not a damn thing! It has a brand new DVD drive in it too, the second thing that broke on this unit. The first was a RROD that the guys at
The Xbox-Scene
helped me repair for about $6 worth of parts. My oldest son asked about what I thought we needed to do to fix it, and so we proceeded to get our hands dirty!
First we had to clean the old thermal paste off the chips! Meanwhile, Drew worked on the GPU heat sink, cleaning it of any old paste that had hardened on the surface. Once we both had our ends of the deal complete, it was time to apply the new paste and reinstall the heat sink on top of the GPU. Drew saw the mirror finish on the GPU and new the previous step was important!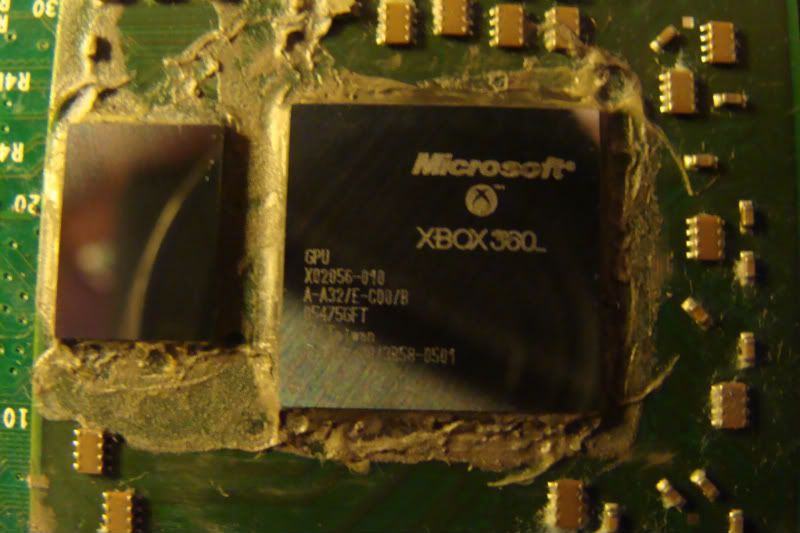 Once we reinstalled the heat sink and made sure the screws were nice and taught, it was time to replace the motherboard into the frame, connect the fans and install the fan shroud, finally connecting the DVD drive. With the video cable also plugged in, as well as the power supply, it was time to fire it up!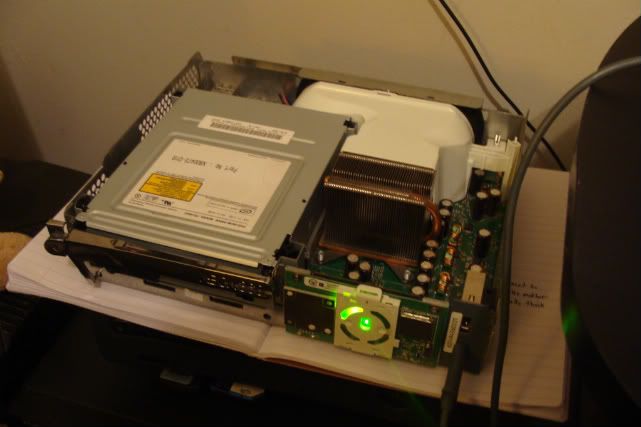 Never before, after 3 or 4 attempts to fix this overheating problem have I been able to have the system stay powered up long enough for this to happen! The 360, once the sensors near the CPU and GPU detect a spike in the temperature of the chips, automatically shuts down displaying a flashing dual left quadrant red led error code.
Well, the joy lasted about 3 minutes. Then, more of the same. Overheating error code and system shutdown. A restart and immediately the fans hit high gear and we had error shutdown. I am however, optimistic! I have gained ground on this piece of shit! My true belief is that the heat sink is warped, and I need to plane it off nice and flat, or order a new one. This, along with the Antec 5 silver thermal paste should bring Frank back to life for the third time.